Leiden University
High-quality education, a broad choice of programmes and all complemented with personal support make Leiden University the perfect option for successfully taking your studies to the next level.

World-class university
Leiden University is the oldest university in the Netherlands and enjoys an excellent worldwide reputation built up over more than four centuries. We've provided sound personal education for hundreds of thousands of students since 1575. For many years, we've been among the leaders in Dutch university rankings and we are currently to be found in a variety of top international rankings too.

International university
Bachelor's and Master's programmes taught in English, international classrooms and students and lecturers from all corners of the world: Leiden University is truly an international university. We are members of several international networks of renowned universities, including the leading League of European Research Universities (LERU). This is useful, to say the least, because it will give you the opportunity to expand your own international network, something you will benefit from for your entire career.

Strong link to research
Leiden University is a leading European research university and we enjoy an excellent reputation as a multidisciplinary and research-intensive university. As a bachelor's or master's student, you can count on receiving tuition from the top researchers in your discipline, as well as the opportunity to hone your research skills. Above all, research internships and research master's programmes will challenge you to play an active role as a co-researcher.

Personal and challenging education
There are some 27,000 students at Leiden University. But you'll always be more than just a number; your lecturers will know you by name. We'll do our utmost to give you the best possible support. And if you can and want to do more, we'll challenge you at every step of the way. This is why we offer our talented and motivated students honours education and the opportunity to study abroad and why we offer a broad range of minors. Furthermore, you can take part in top-level research on socially relevant topics.

Excellent career opportunities
Leiden University alumni are found in all professional walks of life and they can count on excellent opportunities in the job market. Three-quarters of our alumni find a job in less than three months. At Leiden University we're looking forward to helping you start a successful career. From year one we encourage you stay focused on your study choices and future plans.

A fun student city
A fact not to be underestimated is that Leiden is a real student city. At least 10 per cent of the population are students, the city has over 20 student associations and its compact centre is full of cafés, many of which are popular haunts for students. The Hague, Leiden University's second location, is the Netherlands' fastest-growing student city and has international allure. And just like Leiden, The Hague is centrally located among the Netherlands' main cities.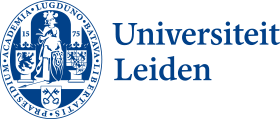 ranking
positie
Times Higher Education World University Ranking

2016

#77
Shanghai Ranking

2016

#93
QS World University Ranking

2016

#102
Leiden Ranking

2016

#128
Keuzegids Hoger Onderwijs

2016

#8
> de beste universiteiten
totaal aantal studenten
27713
studenten
11277
man
16436
vrouw
voltijd/deeltijd
24839
voltijd studenten
578
deeltijd studenten
0
duale studenten
aantal eerstejaars
2026
eerstejaars man
3184
eerstejaars vrouw
bron: DUO, okt 2015