University of Groningen
Students and researchers from all over the world come to Groningen to expand their own boundaries as well as those of academia.

The University of Groningen greatly values strong links between research and education. Students are involved in current research, and the Honours College and the wide range of Research Master's degree programmes gives them the opportunity to develop their research skills.
The city of Groningen is a safe city where students will feel comfortable and will easily find their way around. The many options available in the fields of sports, culture and entertainment are surprisingly diverse and will make students feel right at home.

ranking
positie
Times Higher Education World University Ranking

2016

#80
Shanghai Ranking

2016

#72
QS World University Ranking

2016

#113
Leiden Ranking

2016

#87
Keuzegids Hoger Onderwijs

2016

#5
> de beste universiteiten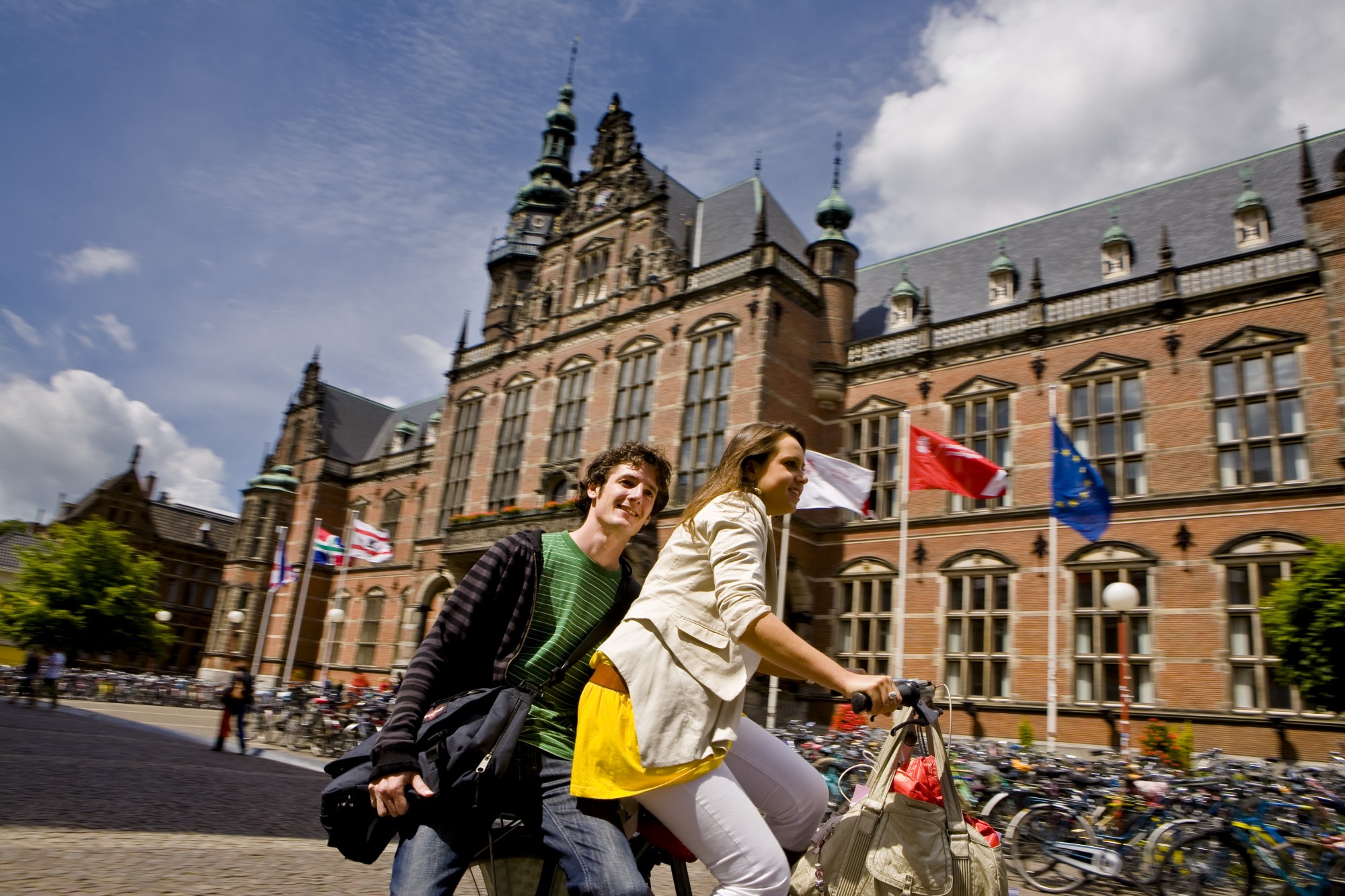 totaal aantal studenten
29331
studenten
14278
man
15053
vrouw
voltijd/deeltijd
27360
voltijd studenten
492
deeltijd studenten
45
duale studenten
aantal eerstejaars
2640
eerstejaars man
3005
eerstejaars vrouw
bron: DUO, okt 2015